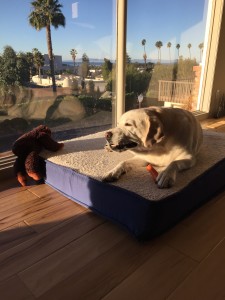 Here is a question I am often asked:
How many homes have you bought and sold?
In my career as a realtor, I have helped clients buy and sell hundreds of homes. As part of wealth building, I've also counseled clients on holding onto their property.
Plus, over the course of many, many years my husband and I have purchased and sold many of our own homes. The first home we lived in had been his bachelor pad which we turned into a rental property and held on to it for over 20 years. What was most amazing about that little house was that we leveraged it many times which allowed us over the years to buy and sell a very large tri-plex, three commercial buildings, our first home, and our dream home which was a 1915 hunting lodge.
We sold the lodge when we moved from Portland and purchased a Ventura hillside home. As for that bachelor pad rental property, in 2014 we did a 1031-exchange into a more expensive three bedroom, two bathroom mid-town Spanish charmer rental property in order to bring in a much higher return.
Our exit strategy for retirement is to someday sell our hillside house and move into the new rental. We will then live in the rental property for two years to absorb the capital gains and then sell it.
I believe communication is one of the most important things a realtor can bring to the table. My clients need to know so many things to make smart decisions. (Remember, YOU make the decisions, not your real estate agent!) For instance, for the current market I want to know things like:
How many houses are in competition with my house?
How quickly do houses sell in my neighborhood?
How many showings were there this week?
Are there any buyers who have seen my house more than once?
How many agents have toured my house this week?
Are there any mortgage issues impacting my potential buyers?
And as a skilled negotiator, I also want to know things like:
Why is the seller selling?
How did they land on the list price?
What are the comparable sales in the neighborhood?
Is the buyer a strong buyer and are they using a local lender?
Has the buyer made offers on other properties?
If you are looking to buy or sell a home and want an agent who has been in your shoes and is an experienced negotiator, I'm your best choice.
The door to your dreams hinges on me!
{ Comments on this entry are closed }