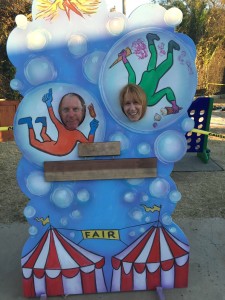 There are SO many incredible things to do in Ventura. Here's a short list for a fun weekend.
1. Browse downtown shops. There is a big free parking structure on the corner of Santa Clara Street and California Avenue, as well as behind the Bank of America building on Main Street and California Avenue (up towards City Hall). On the West side of Main Street, you'll find all the thrift stores. (The Farmers Market is on Saturdays.)
2. There are quite a few restaurants on try on Main Street. My favorites are Rice (Thai), Nature's Grill & Juice Bar (vegetarian), Il Forno Trattoria (pizza & salads) and Ventiki Tiki Lounge and Lanai (best Mai Tai ever).
Other terrific restaurants in the area are Spasso's (beachside Italian), Taqueria Cuernavaca (off "the Avenue" Mexican), Spencer Makenzie's Fish Company (best fish tacos ever), Prime (fancy steakhouse), Rhumb Line (waterfront), Brophy Brothers (harborside) and Ventiki Tiki Lounge and Lanai (best Mai Tai ever).
3. Wander around the harbor and check out the beautiful boats. The beaches on the opposite are not crowded and you can watch the boats go in and out of the harbor. Rent a little boat and putt around The Keys.
4. Ride the Rincon Bike Trail on the new path that goes from the State Park near the Marriott all the way to Rincon Beach! (Takes about 45 minutes.) On your way back, stop at the Cliff House Inn on Mussel Shoals for a drink or a bite and relax while enjoying an amazing ocean view.
5. If you are into hiking, there is the Botanic Gardens behind City Hall or walk up to the Serra Cross Park for another stunning view of America's most beautiful city!
Nothing on your list grabbed you? Well, a few other options include bowling, taking in a downtown movie, ice skating rinks, putt-putt golfing, tennis, golf, car racing, horse betting, swimming and surfing.
Ventura is Southern California's best kept secret. Everyone gets on that highway and passes right by us. So, mum's the word. Let's keep it our perfect little secret!
{ Comments on this entry are closed }