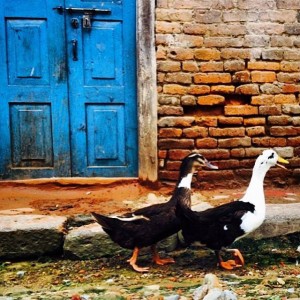 Is the "Highest and Best" tactic a good way to negotiate a multiple offer situation?
This is when an agent says "Instead of my seller writing counter offers, please have your buyer submit his highest and best offer."
So, keep in mind the buyer has already submitted an offer.  Most often all of the offers are pretty much the same but the thinking is that buyers will go crazy and blindly start throwing more money at the table. (Plus the agent doesn't have to write up numerous counter offers which takes time.)
The risk, however, is on the seller. Some buyers will walk as they don't want to play this type of "game" and then the seller might end up left with the worse offer in the bunch or possibly no offer at all. Another risk is that the seller will leave money on the table.
Here's a true story of a seller shooting himself in the foot. The buyer had submitted an offer on a house he really liked. That same buyer was willing to go up another $10,000 if the seller countered back. So when the response was "have your buyer submit his highest and best" the buyer was unhappy enough that he wanted to walk away from the property. Instead, it was recommended that the buyer respond with something as there was no other information other than his terms were better than the other offers and it sounded like all the other offers were the same amount anyway.
So the buyer responded by increasing his offer by $100.
Guess who got the house and who lost out on $9,900?
Moral of the story: Your real estate agent should have credible negotiation education and experience. Start by asking what negotiation designation she has.  If it's not the CNE or the MCNE designation, ask why. Ask what the last three negotiation books the agent has read in the last year.
Your hard earned money is at stake. You might as well hire someone who will do the job really, really well.
To learn more about this designation, visit http://negotiationexpertise.com/about-us/instructors/teryn-bonime/
By the way, I'd be happy to share with you a list of questions to ask a REALTOR during an interview.  (And I do mean hire a REALTOR, not a real estate agent. A REALTOR is bound by a higher Code of Ethics and Standards of Practice while an agent simply means they are licensed.)
Don't hesitate to call me about any of your real estate questions. Either as your buyer's agent and/or your listing agent, I'm on watch for you!
Photo courtesy of Dillon Scheps
{ Comments on this entry are closed }