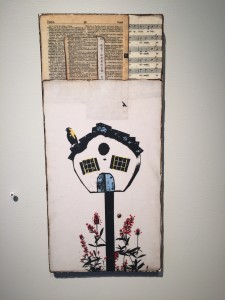 In a previous career, I trained HUNDREDS of people, across the US and Europe. In real estate, I have also had the privilege of working with hundreds of people to help them buy, sell and hold real estate. Like you, I like working with clients that I would enjoy having at my dinner table! Real estate isn't like buying a car where you are 'stuck' with the first salesman that approaches you. You have choices.
But here's what's funny sometimes about people buying a house.  They choose convenience over value.
Let's say you need a lawyer because you are being sued for lots of money. Would you hire the best lawyer or would you take the one who wasn't busy with any clients?
Let's say you need a doctor to treat something very bad. Wouldn't you want to work with the doctor based on a recommendation by someone you know?
If you knew that I recently saved a client $35,000 on repairs because I am a student of negotiation strategy, would that make a difference to you?
If you knew that I would advise you to make a 'best decision' even if that results in me earning no commission (no sale), would that make a difference to you?
If you knew that your goal of home ownership at the lowest price in the shortest amount of time is all I can think about once you are my client, would that make a difference to you?
If you knew that my track record of closing sales is so high that

many

agents rely on me as a referral source because I get the job done for their clients, would that make a difference to you?
I could go on but read my client reviews as they speak for themselves. (Plus, honestly this is awkward talking about myself this way as I am not one to boast.)
So I guess my point is… Touring homes – well any agent can handle that. (Just like any doctor can take your temperature.) But when you want the best for the important things, I hope you'll make the right, not the rash, decision.
As a Certified Negotiation Expert (CNE) designated REALTOR®,  here's a very brief sampling of the value I bring to the table for you:
Committed to Your Results: I am a REALTOR

®

who is committed to a special relationship of trust, confidence and responsibility.  I am highly educated and provide expert guidance for you.
Negotiation Skills: My ability to negotiate and influence others should be your

top

priority.
Contract Understanding: The legal documents require in-depth knowledge and understanding to protect you from lawsuits and other legal liabilities.
Full Time Professional:  As a full time REALTOR

®

my group and I will always be available to you.
Training/Certifications/Designations: My ongoing education develops a higher level of expertise that ultimately gets you better results.
Overall Experience: My broad background and varying experiences gives me the ability to handle complex situations which  leads to better results for you.
I'm here to open the door to your dream come true!
{ Comments on this entry are closed }